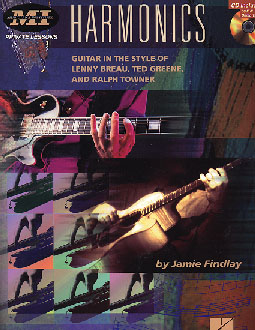 Instructional Book
Harmonics... Guitar in the style of Lenny Breau, Ted Green, and Ralph Towner
* CD includes 30 full-demo tracks
* Harp Harmonics & Natural Harmonics
* Combining harmonics with hammers & pulls
* Using Harmonics over chord progressions
* Standard notation and TAB
Published by Hal Leonard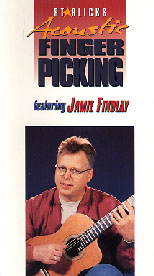 Instructional Video
Acoustic Finger Picking
Jamie presents 30 min. of an in depth study of Acoustic Finger Picking. He demonstrates step by step exercises that will build technique. Jamie also demonstrates a variety of finger picking styles, such as folk, pop, country, blues and jazz. Jamie shows variations on finger picking from comping to soloing and from chord melodies to walking bass lines. You will see how Jamie works with a vocalist and a bass player, incorporating their performances with many of his examples. This is truly a unique opportunity to receive a private lesson from one of today's finest guitarists.
Published by Starlicks Video
Available at CDnow.com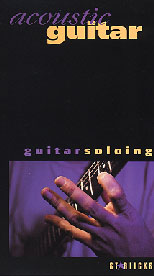 Instructional Video
Acoustic Guitar Soloing
In this video, Jamie demonstrates and breaks down licks, scales and chords as well as showing you sequences, arpeggios, thirds and sixths intervals. He also discusses major, minor, and harmonic minor scales, pentatonic scales and blues scales. He takes you through step-by-step demonstrations of Blues, Country, Latin, Brazilian, Jazz, and Pop styles of guitar soloing. Packed with licks and practice ideas, this video will help develop your ear and continue to improve your soloing for months and years to come.
Published by Starlicks Video
Available at CDnow.com